AIR ENTRAINING AGENTS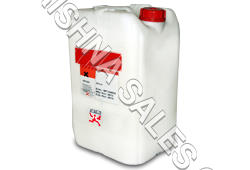 AIR ENTRAINING AGENTS
Price And Quantity
Product Specifications
Room Temperature

AIR ENTRAINING AGENTS
Product Description
Conplast PA21(S)
Description:
Conplast PA21(S) is supplied as a dark brown liquid based on selected sugar reduced lignosulphonates in combination with compatible surface active agents.
Conplast PA21(S) is a chloride free admixture used to entrain a controlled volume of air in a concrete mix whilst permitting, through its plasticising action, signifi cant reduction in the free water content of the mix.
Conplast PA21(S) acts at the interface of the cement aggregate particles and mixing water to be distributed throughout the concrete. The entrained air bubbles are of the optimum diameter and spacing to give durability under freeze-thaw or salt attack conditions whilst enhancing lubrication during placing and produce impervious concrete.
Advantages:
Improved quality : Increased workability and cohesion assist

in producing a dense, uniform, close - textured surface, free from segregation, sand runs and surface water and improves impermeability of concrete structures and also makes it less prone to cracking.

Increased cohesion : Entrained micro-bubbles of air assist

in producing cohesive concrete significantly reducing segregation and bleeding, even when poor aggregate or sand gradings have to be used.

Increased durability : Improved workability increases

compaction whilst the controlled air entrainment considerable enhances resistance to attack by frost or salts by reduction of initial surface absorption of the hardened concrete.
Contact Us
Shop No.10, Kaushik Complex, First Floor, Near The City Pride Banquet Hall, Hoshiyarpur, Sec.51, Metro piller no. - 223,, Noida, Uttar Pradesh, 201301, India
Phone :09810454509